Thank you very much for your interest in my person.
I would like to introduce myself to you.
My name is Matthias Lichthardt. I am an independent IT consultant and developer. My native language is German, but I also speak English fluently.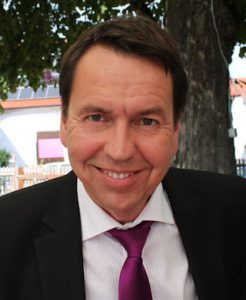 I have been working in the IT industry since 1986 . My practical experience at the AEG in Berlin started . I started as an operator in the data center with Siemens BS2000 computer systems. My career soon brought me to systems analysis , where I co-developed and maintained a COBOL- based sales and logistics system on HP MPE / iX machines.
The entry into the SAP world started in 1994 with the introduction of SAP® R / 2® in my area of ​​responsibility.
In 1997 I moved to a consulting firm .
Since then I am now working in IT consulting and software development with SAP® R / 3®, SAP® ERP / ECC and SAP S/4HANA®.
On 01.01.2000 I became an independent entrepreneur and founded "Matthias Lichthardt IT-Consulting". My company headquarters moved in August 2000 near Munich .
Since then I have done numerous interesting projects with SAP® software.